Top 3 Benefits of Keeping Consistent With Online Branding
Written on the 5 May 2022 by VB Designs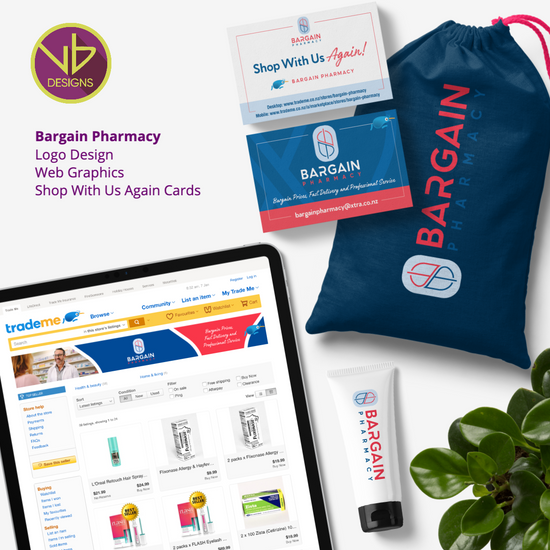 If you have a business that has an online presence, you'll know that consistent online branding is key to growing your brand awareness, improving your conversion rate and building trust between your business and your customers. As more and more businesses go digital, there's never been a better time to ensure that your online brand consistency is up to scratch. This means making sure that you are using the same design elements across these major areas:
· Website, blog posts and landing posts
· Animations, GIFs and videos
· Social media
· Online advertising
· Email marketing design
· Email footer design
Read on to discover the top 3 benefits of establishing consistency across all online marketing channels and the best way to do this.
Stand Out From Competitors
By using consistent design elements, such as brand colours, fonts and logos, you can help to make yourself memorable and easily distinguishable from competitors in the same industry.
Improve Brand Recognition
Online branding is one of the best ways to build awareness for your brand and broaden the reach of your audience. When people become familiar with your brand colours, fonts, images and logos, you establish a brand personality that becomes instantly recognisable to them whenever they see you online. This makes it much easier to attract your ideal customers.
Increase Customer Trust and Loyalty
Online business branding sets a high standard of quality that customers come to expect from you. The images, colours and messages you consistently convey online can help to build emotional value with customers who connect with your brand. This goes a long way towards developing and maintaining trust and loyalty with your audience and encourages repeat purchases. A business that has focused branding also appears more credible.
Keep Consistent and Creative With VB Designs
The best way to maintain consistency in online branding is to hire a graphic designer. As experts in online brand management, VB Designs have extensive experience in working with businesses to help their brand stay unified across all platforms and online publications through creative graphic design.
Our locally-based graphic designers will work with you to ensure every design element accurately represents your brand and that it is showcased in all of your digital and print marketing materials. Our full suite of digital publication services includes:
· Web design graphics
· Social media design, including Facebook and LinkedIn
· Digital brochures
· Booklets
· Products information
· Online advertising
· Email marketing design and much more
Consistent online branding can make a huge difference to your business, helping you to grow your brand and connect with the right audience to improve conversion and customer trust. Give VB Designs a call today to request a quote or to discuss your branding needs.