Our Team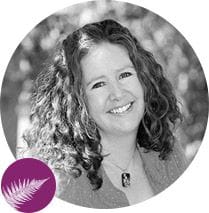 Vicki Bjerring
Creative Director
Vicki Bjerring began her career in New Zealand back in 1991. Her love of beautiful things led her to working with clients to produce marketing material that was visually appealing.
Vicki's career began originally working in pharmacy specialising in photographics, and she relished in creating eye catching window and counter displays. This was her first insight into marketing and design. Vicki then went on to work for NZ Post, where she managed a customer service team.
Following a family move, Vicki went back into the Pharmacy industry, but this time working as sales and marketing support in the Pharmaceutical Wholesaling industry. Through this role, Vicki felt an urge to pursue graphic design. Her career and subsequent move to Auckland, saw Vicki successfully progress to Editor of a national Pharmaceutical Wholesaling magazine.
In 2006, Vicki and her family moved to Australia. It was after this move that Vicki took the plunge and completed her formal design qualifications. After gaining valuable experience in the printing industry, Vicki began VB Designs and that's when her passion really flourished. Having free reign on design pieces for clients provided Vicki with the confidence to grow her small business into a team of 5 designers and work with clients across Australia and New Zealand.
Achieving work/life balance is something Vicki constantly strives to achieve, juggling a business and family, and this combined with Vicki's dream of creating her own magazine, has lead her to create BizLifeMag along with networking queen and business colleague, Janet Culpitt.
When she is not working, you'll find Vicki rocking out to Katy Perry with her eldest daughter or being active outside with her youngest.
---

Emma Mardaine
Project Manager
Emma Mardaine began her career in the UK too many moons ago back in 1990. Originally working in the darkroom as a lab technician for a Commercial Photography Studio, way back when it was all done by hand with developer baths and paper (the good old days)!!!
Emma progressed into design as the company expanded into producing large format displays for exhibitions and basically taught herself graphic design on the job. This enabled her to move into an advertising studio as a young designer working with a team of exceptional designers specialising in retail advertising and shopping mall displays.
Emma planned her wedding on the Gold Coast in 1997 and fell in love with the Aussie lifestyle so emigrated the following year in 1998, Emma has 2 boys (who still call her a POM!) and has lived in Burleigh since she emigrated and loves it.
Working for Local Directories for 9 years starting as a designer to eventually running the design studio, Emma decided to give it all up and become a freelance designer to give her more time with her 2 boys.
Emma is now also taking on the role of Project Management for VB Designs, assisting in briefing designers and proofing all work before sending to clients and managing the general workflow of the busy studio. Alongside designing the odd logo to keep the creative juices flowing.
What do you love about being part of the VB Designs team?
I love being part of a team even a virtual one and in this role expanding my knowledge of managing the
workflow and seeing client briefs come to life with the exeptional design skills of the team I work with. Every
day is different.
Where do we find you when you're not working?
Emma has a serious incurable addiction to FONTS! but when she is not working, you'll find her at the beach, in the mosh pit at live gigs (wishing she was a rockstar) and experiencing any of the amazing restaurants (along with a mojito or two) on the GC.
---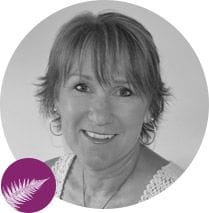 Wendy Carroll
Graphic Design Specialist
Wendy is the team's more mature designer, bringing knowledge and experience into the mix. Having worked in Sydney, WA and the UK, Wendy is up for any challenge and will deliver high quality design work in any tight deadline situation.
What do you love about being part of the VB Designs team?
Being a part of the VB Designs team is an important and refreshing part of my work life. I love the variety and quality of design projects which enable me to use my broad expertise to achieve some amazing outcomes. I am constantly challenged and constantly learning, keeping abreast with current design trends and technology. Being a VB Design team member is extremely rewarding and refreshingly challenging. I love my job!
Where do we find you when you're not working?
When I'm not being creative in the studio, I am being creative in the garden or in the kitchen. I also love photography. People say I have a good sense of humour and I talk too much, but that's okay because I am also good at multi tasking! I am a proud Mum of pigeon pair teens, a "Boxing Babe" and a known workaholic.
---
Hilton MacCarthy
Graphic Design Specialist
Hilton MacCarthy is a Senior Designer with over 10 years experience with a Diploma in Graphic Design. He excels at challenges and he understands that function and purpose is as important and beauty and creativity. Hilton loves projects such as 3D packaging, building signage and vehicle wraps. He is as excited as you are about putting your project and ideas into a design that captures an audience.
What do you love about being part of the VB Designs team?
Every day is different and allows me to express different aspects of design. I love one day working on a project for QLD and the next day a design for a business in NZ. All projects are finished at the highest standard.
Where do we find you when you're not working?
When he's not working Hilton is exploring & travelling. He loves culture, trying new foods and above all playing sports.
---
Jennifer Sharman
Graphic Design Specialist
Jennifer has over 23 years experience, having worked in the design industry since graduating University of Newcastle in 1993 with a BA in Graphic Design. Jennifer takes pride in achieving the best creative results for clients, and has experience across a wide range of industries from retail, industrial, medical, hospitality, wholesale and event management.
What do you love about being part of the VB Designs team?
The broad range of design work coupled with the easy going nature of Vicki. And working with exceptional clients.
Where do we find you when you're not working?
When I'm not working or running busy teenagers around, my favourite thing to do is travel or laze on the beach somewhere with friends and family.
---
Megan Sidwell
Marketing Assistant
Megan is our all-round marketing assistant extraordinaire, assisting with a wide range of roles ranging from social media, marketing, administration, proof reading, and is our digital publication guru!
What do you love about being part of the VB Designs team?
The open communication and connectivity within the team even when working from a different State.
Where do we find you when you're not working?
Writing and performing Country/Rock music with my band www.megansidwell.com.
---